SUV
In case you need a spacious car for your family in the city or in a rural area, a SUV is definitely the car to go for you. What most people don't know is that SUV actually stands for Sport Utility Vehicles. That means that they are combining great driving comfort, practicality and offroad design features.
Besides being a great and spacious family car, SUVs are also a great choice for older people due to their higher entrance.
SUVs can come with many different features and different price classes. Therefore it is important to talk to your sales consultant about what is important for you, to make sure that you will get the best car for your needs and budget.
Low Budget SUV: Nissan Dualis/ Qashqai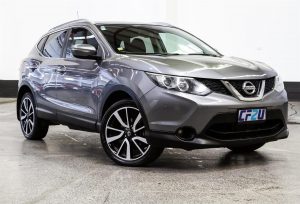 The number one SUV of your customers is definitely the Nissan Dualis or Nissan Quashquai. Reason for the double name is until 2014 this SUV was produced as the Nissan Dualis, the second and current model (released in 2014) was then produced under the name Qashqai. The Nissan Quashquai is more specifically defined as a compact SUV and placed in the lower pricer range. Therefore it is the perfect car for everyone with a lower budget who wants to enjoy the pleasure of owning an SUV.
The Family SUV: Mitsubishi Outlander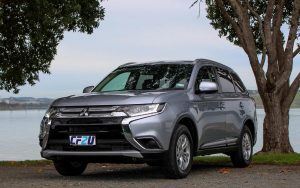 The Outlander is a medium-sized SUV built by Mitsubishi. The Outlander is positioning itself as the perfect car for families. This spacious car comes either as a 2WD or 4WD in the models CVT or 6AT. It is in the middle price range. The Mitsubishi Outlander is definitely the perfect choice for families with kids.
Toyota RAV4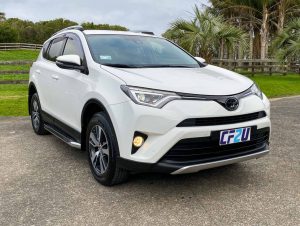 The Toyota RAV is a compact crossover SUV. In New Zealand it is also known as the Toyota Vanguard, which is actually a longer wheelbase version of the Toyota RAV4. It comes currently as a Hybrid, Petrol and Adventure model. However it is placed in a higher price segment, it comes with great features.
Nissan X-Trail

The X-Trail is like the Qashqais' bigger brother. With the Slogan "Adventure meets Smarts" Nissan is positioning the X-Trail as a perfect all round vehicle for city life and the odd offroad adventure. The X-Trail comes currently with cool features and a sophisticated looking interior and exterior. In comparison to the Quashqai the X-Trail is also in a higher price segment.