[vc_row el_position="first"][vc_column][vc_single_image image="1493″ img_size="full" img_link_target="_self" el_position="first"][vc_column_text el_position="last"]
By Jamie Moore Google+
You might be looking for Car Finance and are just trying to decide on the vehicle to go for. Honda look set to finally plug the glaring gap in its NZ product line up with the news that a Civic Hatchback model will finally hit these shores. While Honda have spent five years without what is seen by many in Europe and especially the UK as a key product for motorists this is about to change. The hatch has always been held in high regard and with options such as the VW Golf and Audi A3 having massive worldwide sales the Civic sedan could well have met its match. The new and updated Honda Civic has built of the progress made with its previous generation model and the Euro spec – offers driver's a whole host of features such as rear wing with built in high tech stop lights and body styling including a short styled bonnet and aggressive bumpers. The pricing looks great too – with an entry level $32,990 'S' model, while the top end 'L' option will benefit from a Premium Sound System that has a boot mounted sub-woofer and set users around $38,990. The interior has always been an area that the Civic excelled in and Honda have taken the 'fight pilot' design several stages further with a central rev counter that has an electronic speedo with a variety of lights that shift around depending on the fuel efficiency that is currently being produced. It doesn't stop there either as there is a colour screen display that provides a high tech view point for the stereo and air con controls and occupants can even upload images from a USB stick to set as the screen saver.
If you are looking for a new or used Honda and would like to get a quote for the latest Honda Car Finance or Car Lease rates please get i touch by giving us a call or using the relevant buttons on the website and lets see what we can help you with. CarFinance2U can assist in nearly all cases including for those customers with Bad Credit so to get pre-approved today why not complete the online application form?
[offer]
[offer_item]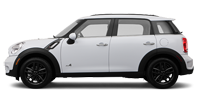 Get Pre-Approved for Car Finance
[button link="/contact/" colour="darkblue" title="Get Quote"]
[button link="/apply-online/" colour="lightblue" title="Apply Now Online"]
[button link="/contact/" colour="gray" title="Request Callback"]
[/offer_item]
[/offer]
It's as easy as filling in a two minute form so why delay?
[list style="checks"]
Car Finance Plans from 12 to 60 months
Leasing for both Business and Personal use
Quick Application process
Choose your own car from Anywhere
All types of Credit Profile covered
[/list]
[/vc_column_text][/vc_column][/vc_row][vc_row][vc_column][vc_column_text] [/vc_column_text][/vc_column][/vc_row][vc_row el_position="last"][vc_column] [/vc_column][/vc_row]